During our honeymoon, we took an off-road trip through Iceland, driving in a Lada and sleeping in our tent. We had such a great time that we began dreaming of a long trip. First of all, however, we had to finish our studies, and then there was a very attractive job offer in the Swiss Berner Oberland, soon followed by two children. Our stereotypical row-house life in the mountains was not so bad at all, and we really enjoyed Oberhasli, until we realized that a work-related change was coming up. It dawned on us that this was the perfect moment to pick up our old dream and make it reality. That was in the late summer of 2012, and by April 2013, we had "taken down our tents". Since June, we have been on the road with our Bremach, first driving from east to west through the USA and then heading as far south as we can get in the 15 months planned for the trip. The route along the Panamericana seemed to be an ideal goal, with its easy starts in North America and the attractive countries along the way.
RoCaTaMa, that's us: Robert, Carla, Tanja and Max: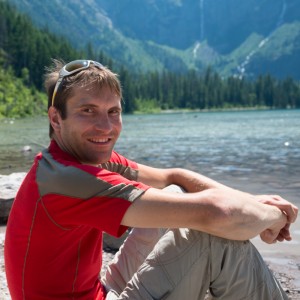 Max completed his studies in mechanical engineering and then optimized water turbines and directed projects as an engineer in the Swiss Berner Oberland. He enjoys mountaineering, rock climbing, skiing, mountain biking – actually any kind of sport in the mountains. Besides that, he likes capturing the landscape in his camera. He has recently become interested in expedition vehicles, in particular the Bremach technology.
Tanja studied geophysics and then worked at the university until her full-time job as a mother began. Since she is half-American and grew up bilingually, she is passing this tradition on to their children. A nature-enthusiast, she joins Max in his sports activities whenever the children allow her to do so. She has recently become especially active as expedition vehicle operator and on-board entertainer.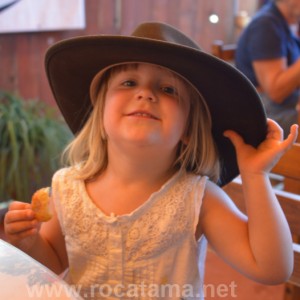 Carla was born in 2010 and already has a lots of travel experience – before her birth, she visited Morocco, North America several times, and, of course, lots of Europe. Most of all, she would like to experience or at least eat something new every day, so this trip is especially great fun for her. Since she speaks English and German fluently, she challenges Mommy and Papa doubly with all her "why" questions.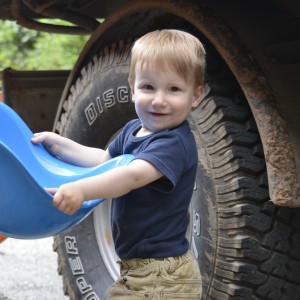 Robert was born in 2012 and loves to make his own discoveries about the world around him. He runs all over, climbs up the highest stones, and jumps into the deepest water. Every day of our trip presents him with a new adventure playground. His vocabulary in English and German grows from day to day, and, who knows, maybe he will even be speaking Spanish in a year from now.