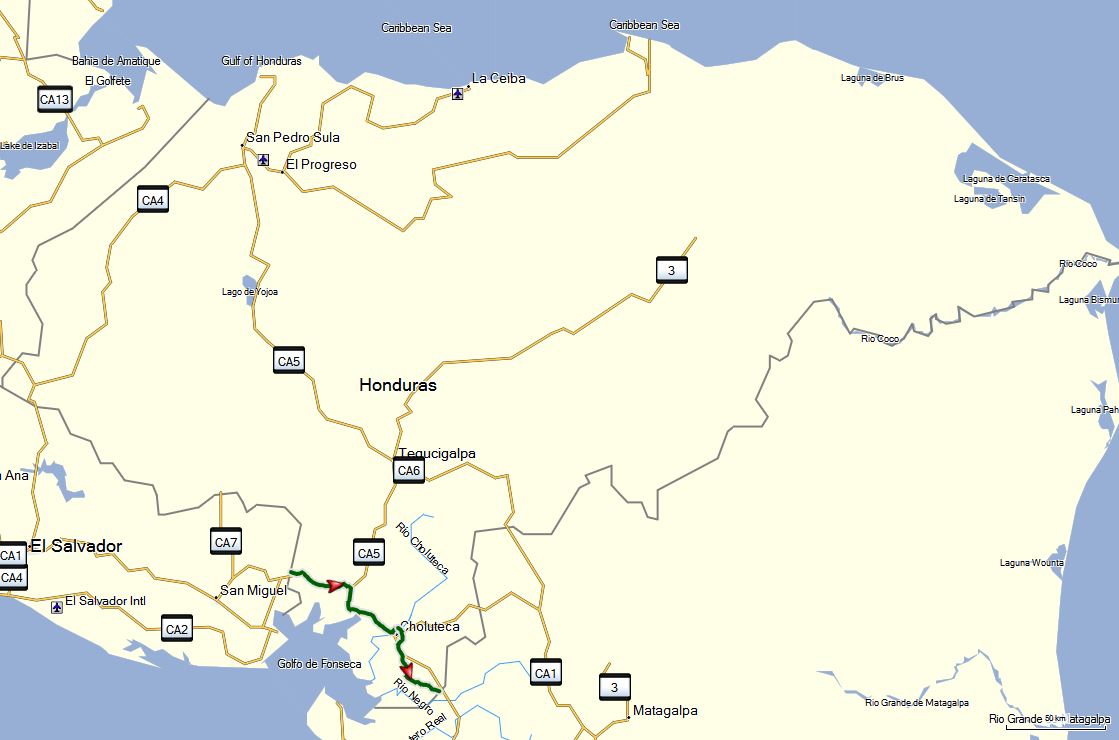 Travel information
We drove 86 miles (138km) through Honduras in barely three hours, so we have hardly any travel tips.
Visa
The C4 stamp from Guatemala is also valid here, but you do get a new stamp in your passport anyway. The duration of stay depends on the days remaining in the C4 visa. We had to pay $3 per person, which is actually not allowed according to the C4 agreement, but you are at the mercy of the border official if you want to get on your way and not argue for hours.
Vehicle
Vehicle importation was long and tedious since the customs official took his time. It cost 683Lempiras. Neither vehicle insurance nor reflecting stickers on the vehicle were necessary. Vehicle exportation was completely unproblematic.
Driving
At the beginning, the Panamericana is in good condition, but it gets worse and worse. Sometimes the potholes are several square meters big and can only be rolled through slowly. Traffic is chaotic: either very slow or speeding. We don't know what it is like on the other streets.
Safety
Honduras is considered to be the most unsafe country in Central America. We can't say anything about this first-hand, but there are some current travel blogs which report very positively about the country.
Blog Entries
Picture Galleries